How to Have an Authentic Hawaiian Vacation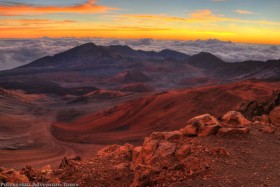 You've spent time and money to come to paradise, so you want to make sure your vacation feels extraordinary!  With this guide, you'll be able to have an authentic Hawaiian vacation!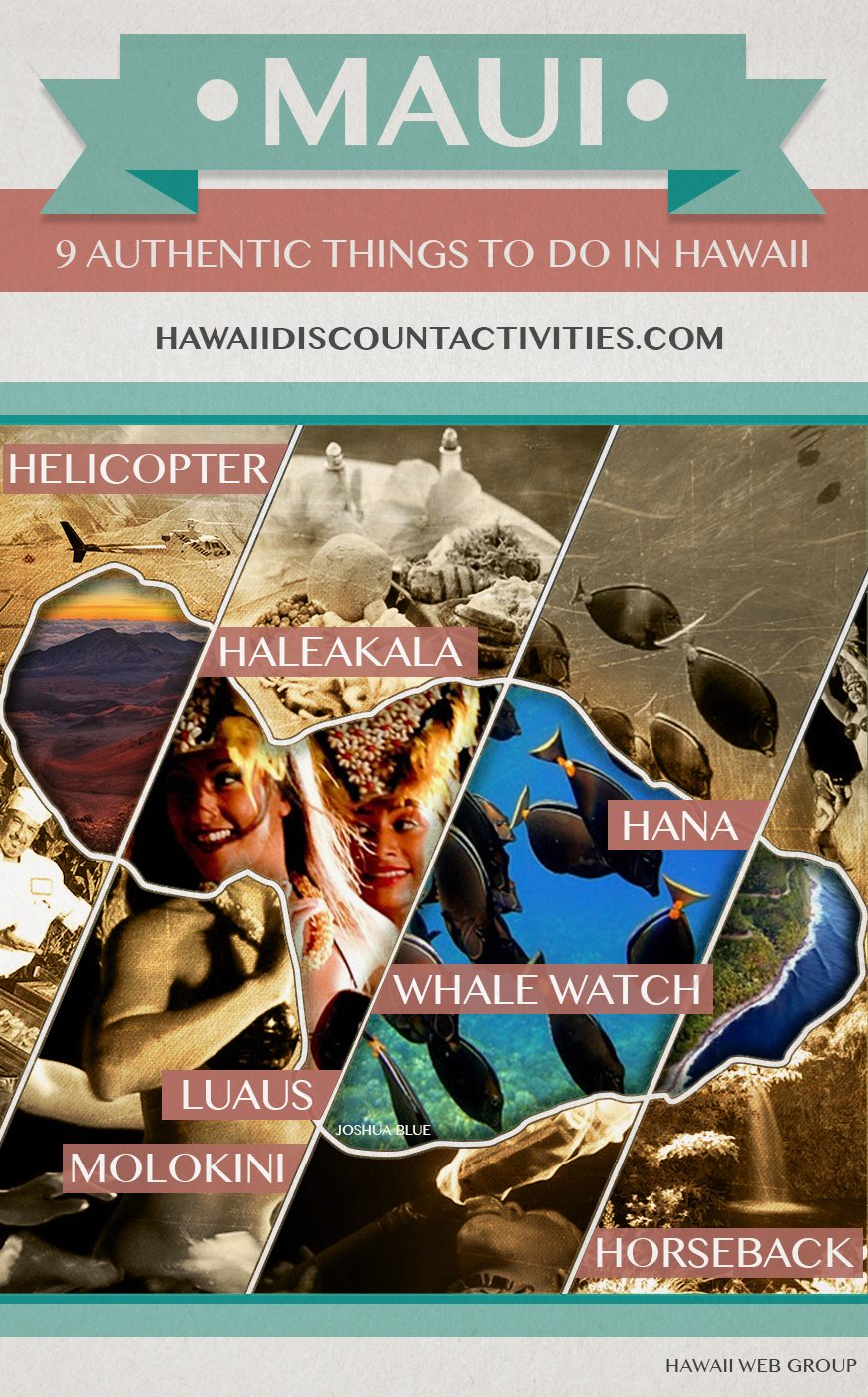 Where to Eat:
To get a taste of authentic Hawaiian food and customs, a luau is the best place to be.  From the fire dancers to the roasted kalua pig, you'll find yourself in old Hawaii.  The hula, the songs and the storytelling will make this a meal you'll never forget!  Here are a few favorites:
This luau experience is unlike anything you've seen before.  The Polynesian dancers beautifully demonstrate the lives of their ancestors through song and dance.  The feast they prepare for their guests is nothing short of jaw-dropping!  You'll get to sample items like lomi lomi salmon, shoyu chicken and taro rolls.  And don't forget the epic dessert bar!  Learn more about Te Au Moana.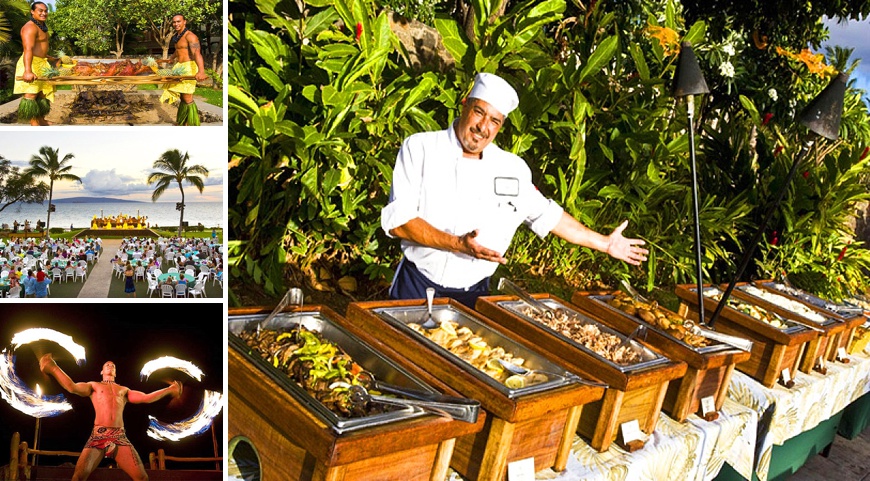 Your evening will start off with a fresh lei and a tropical drink.  As you are escorted to your seat, you'll be enchanted by the beautiful grounds and the traditional island art.  Once sat, you'll get to be a part of the tradition of bringing up the kalua pig from the "imu" (traditional underground oven) and then enjoy the award-winning music and authentic Hawaiian buffet.  From guava glazed chicken and island crab salad to ahi poke and pulehu steak, you'll be eating like Hawaiian royalty! Learn more about the Old Lahaina Luau.
This luau is located at the foot of the famous cliff diving point, Black Rock, on Ka'anapali Beach.  You'll be front row to incredible cliff diving feats and beautiful Hawaiian & Polynesian song and dance.  With choices like the grilled pacific catch of the day, hawaiian style fried rice and toasted shaved coconut with coconut butter glaze, you may never want to go back to tuna fish sandwiches!  Learn more about Maui Nui Luau.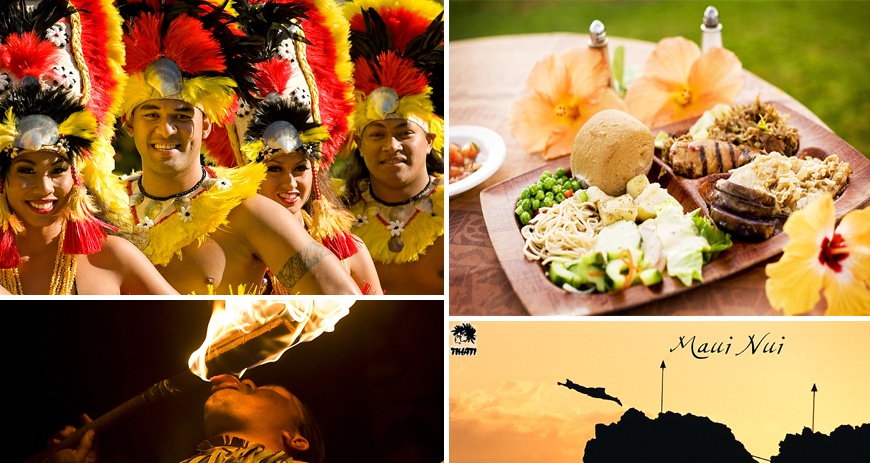 Where to Play:
Maui is known for its white and black sand beaches, its lush rainforest, and its turquoise waters. If you want to experience what makes Maui so magical, these are the places for you!
  Seeing Hana is usually on the top of visitors list.  However, the hairpin turns and the uncertainty of where the best sights are makes this adventure somewhat taxing.  With the Polynesian Adventure Tours, you'll be picked up at your hotel and served a continental breakfast while an expert driver and knowledgeable guide take you to the famous Seven Sacred Pools and the black sand beach at Waianapanapa State Park.  This stunning tour lets you see the wild and beautiful side of Maui! Learn more about Polynesian Adventure Tours to Hana.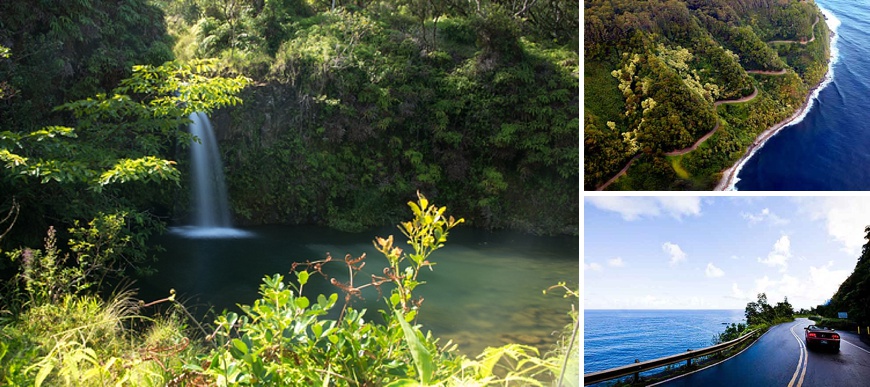 When you take the Quicksilver glass bottomed boat to Molokini and Turtle Town to snorkel, you'll find yourself in aqua waters with visibility up to 100 feet.  Schools of tropical fish, spinner dolphins and the loved giant Hawaiian green turtles are only a few of the many marine life that you will get to experience up close and personal.  All your gear will be provided and your expert instructor will make sure you have the time of your life!  Breakfast and lunch is served on the boat, along with an open bar! Learn more about snorkeling at Molokini.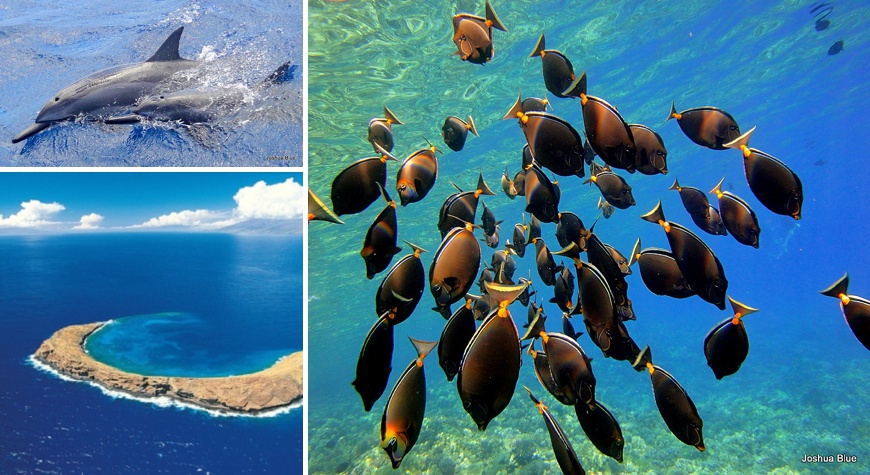 You've probably seen quite a few beautiful sunrises, but nothing compares to watching the sun rise from the summit of the world's largest dormant volcano!  Sitting 10,023 feet above the sea level, you'll get to witness a breathtaking sunrise.  After a stop at the "House of the Sun" visitors center, you'll be treated to a full breakfast at one of Maui's premier restaurants once you've descended.  This is a once-in-a-lifetime experience and these memories will make your Maui vacation priceless! Learn more about Haleakala Sunrise.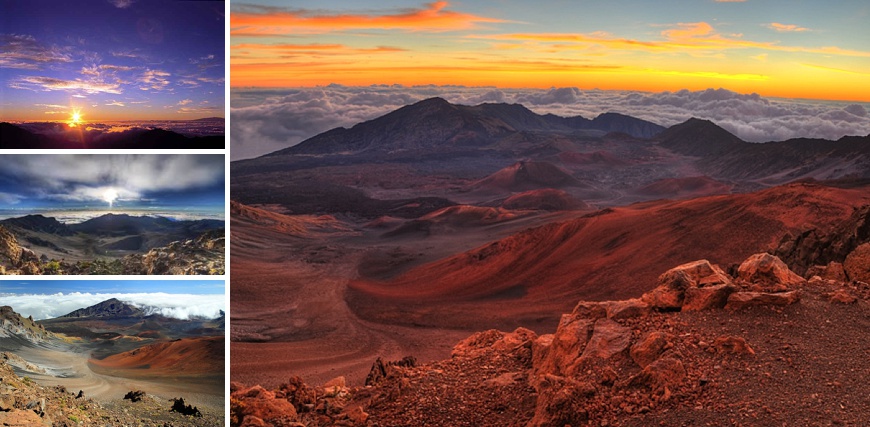 How to Travel
There are many ways to get around the island, and a car will feel so boring after you check out this list!
 With a helicopter tour, you'll get to see more than most land-locked visitors.  Air Maui will fly you from the West Maui Mountain and cross the Pailolo Channel to see the world's tallest sea cliffs and jaw-dropping waterfalls of Moloka'i.  What a stunning way to see Maui!  Learn more about West Maui and Moloka'i Helicopter Tours.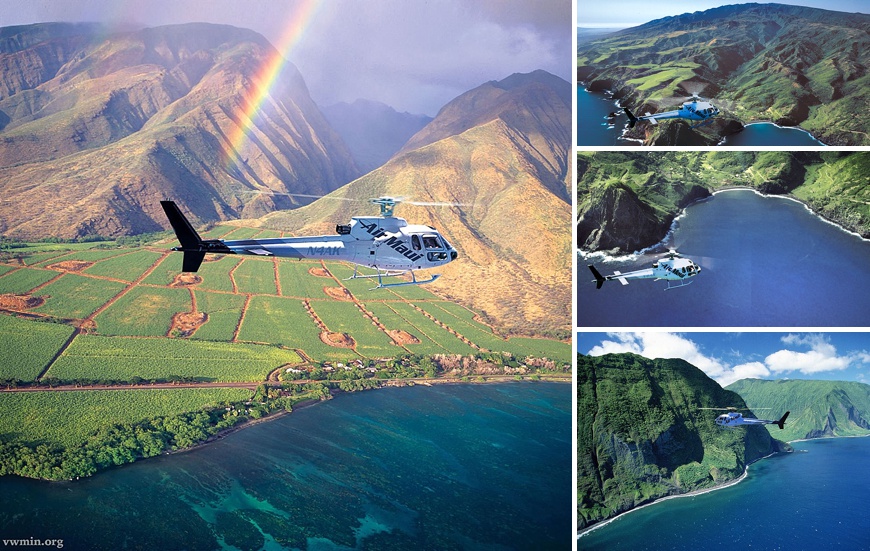 Take two hours on horseback and roam through a cattle ranch, green Kikuyu and Pangola pastures.  You'll be surrounded by views of the entire valley, the West Maui mountains and the ever popular pineapple and sugar cane fields.  This is a fun way to see the island! Learn more about Maui Horseback Rides.

 If you find yourself in Maui from December through April, you will definitely want to catch a whale or two breeching!  The easiest way to make that happen is with a guided tour.  The knowledgable onboard the Quicksilver will make sure you have a "whale" of a time!   Learn more about Maui whale watching.

With this guide, you'll not only have an authentic Hawaiian vacation, you may never want to leave the island!
Recent Posts
You've been waiting for months to get int...

From food to pristine beaches, each Hawaiian is...

Whale watching in Hawaii is one of the top reas...

Traveling with kids can limit your choice of ac...

You've spent time and money to come to pa...