Kid-friendly Activities that Everyone Can Enjoy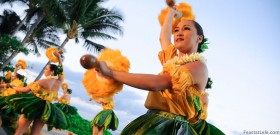 Traveling with kids can limit your choice of activities.  Fear not, we've come up with a list of kid-friendly activities the whole family will enjoy!
Lanai
Known as Maui's most enticing island, Lanai is a stunning island with an old world plantation feel.  You can picnic overlooking Puu Pehe (Sweethearts Rock) or get a little family pampering at one of the two Four Season Hotels on the island.  The beaches are postcard worthy and you'll find yourself relaxing on the beach while your little ones make sand castles.  If you feel like a little more adventure, we've got that covered as well!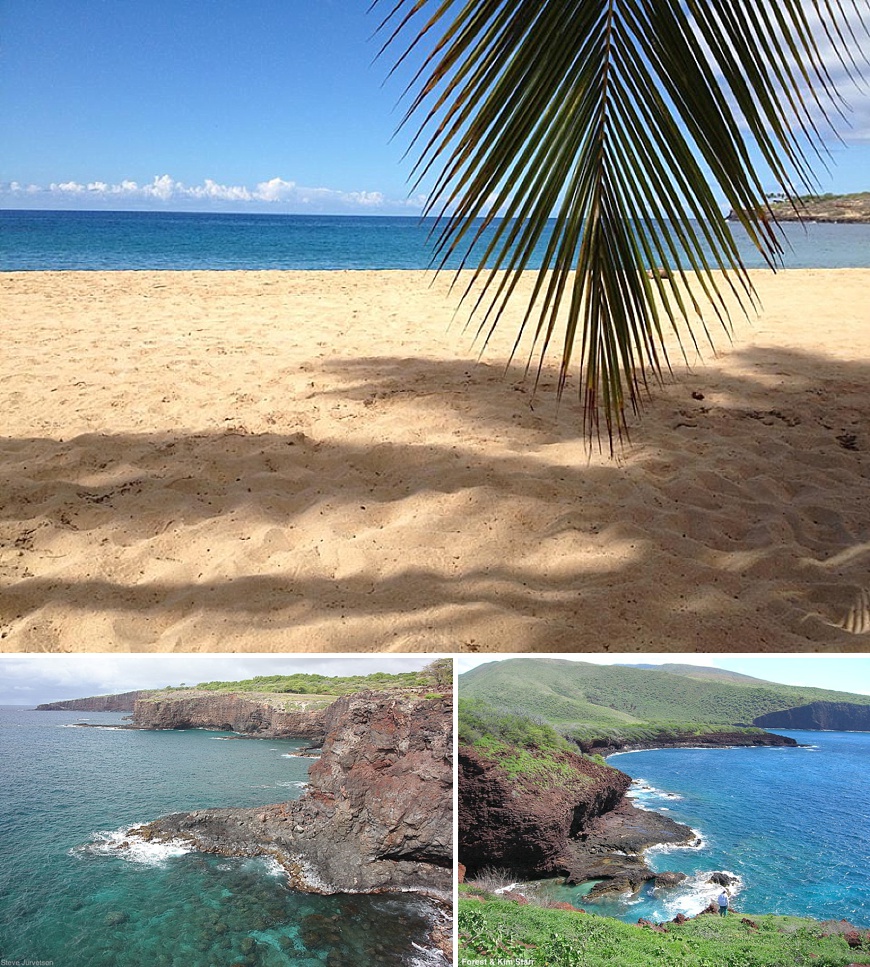 *Getting to Lanai:  Taking a ferry to Lanai is just the start of your family adventure!  This ferry is the fast and fun way to make your way over to this secluded island.  Get your ferry tickets here.
*Getting around Lanai:  Hoofing it in the hot sun isn't the way to a relaxing vacation when you've got kids in tow.  Thankfully, a Jeep rental can be yours for a day of adventuring and exploring the island!  No guided tour dictating your bathroom breaks and sight seeing stops, just you and your family on the open road!  Get your Jeep rentals here.
Kid-Friendly Nightlife
While these two terms rarely go together, paradise has a way of making your dreams come true!  There is plenty to do after the sun goes down that will entertain every age.
*Ulalena:  This award-winning show brings ancient Hawaii to the stage, gorgeously designed and performed.  This traditional Butoh theatre merges with Hula and modern dance, mesmerizing each guest with an all-star cast and bevy of musicians.  Get your Ulalena tickets here.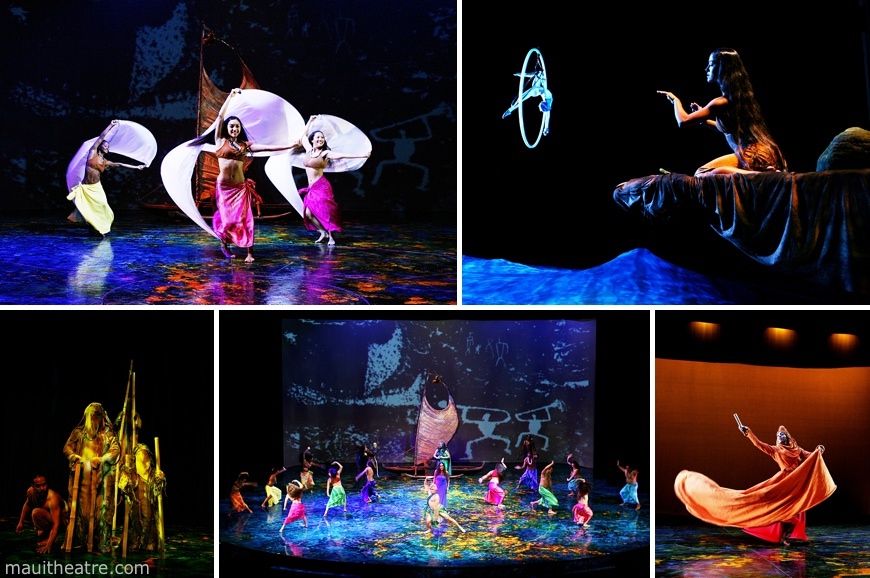 *The Feast at Lele:  Celebrating the Polynesian culture has never been so delicious!  Your family will be served five epicurean courses, each authentically prepared to give you a true taste of the islands.  While enjoying your meal, you'll be entertained by the stories told through their hula and fire dancers.  And you'll be in the perfect place to watch one of Maui's stunning tropical sunsets!  Get your Feast at Lele tickets here.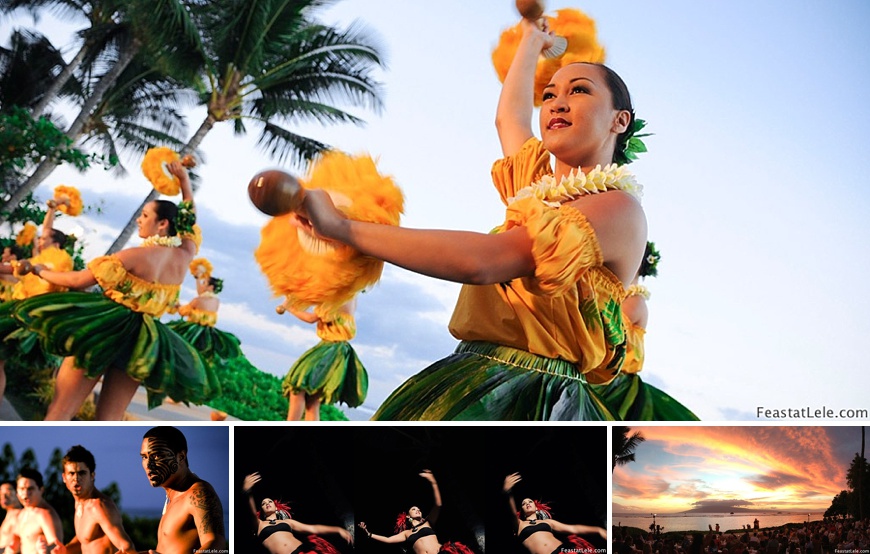 Ocean Bound
Most tropical vacationers make their way to the water at some point.  With kid-friendly snorkeling and boat cruises available, that turquoise water is only a click away!
*Discover Molokini:  Snorkeling Molokini is a fabulous family activity, especially when you have an expert  staff behind you taking care of all the details.  From homemade cinnamon rolls and breakfast, to all your gear ready and waiting, this tour is your answer to an easy vacation adventure!  Swimming with schools of tropical fish and sea turtles will definitely make some fun family memories.  Get your Molokini Snorkeling Tour tickets here.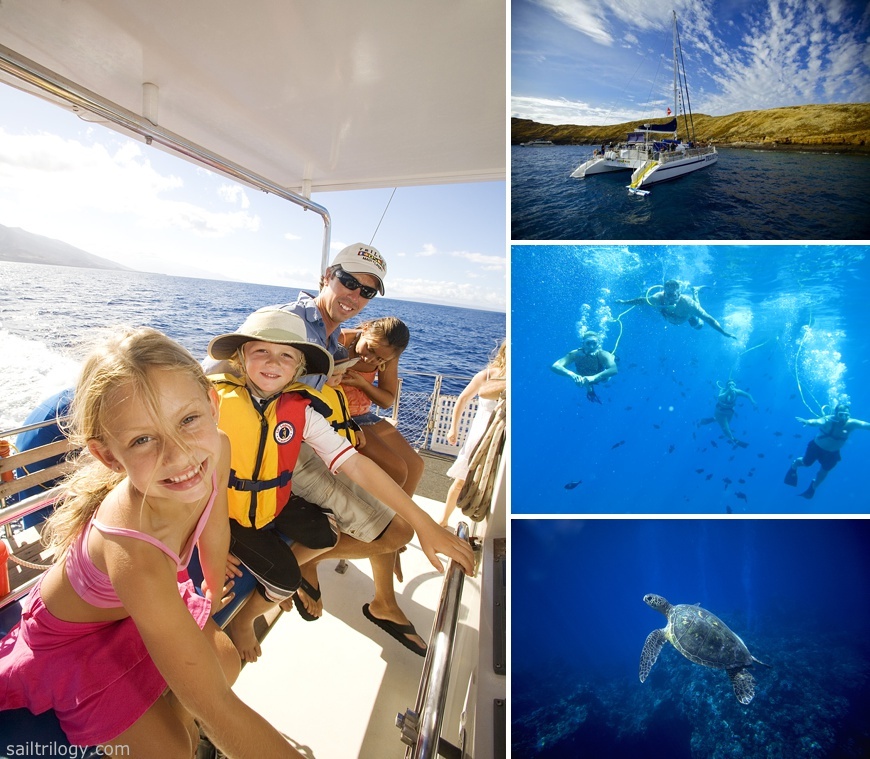 Glass Bottom Boat Tour:  If you'd prefer to keep your hair dry while marveling at the underwater world, this tour is for you!  The semi-submersible Reef Dancer is known for its 38 windows that offer 280 degrees of viewing area.  There are divers that will bring the marine life right up to your window as the reef expert informs and explains the creatures and habitat.  There is air conditioning downstairs, and an upper deck for those that prefer fresh air.  Get your Glass Bottom Boat Tour tickets here.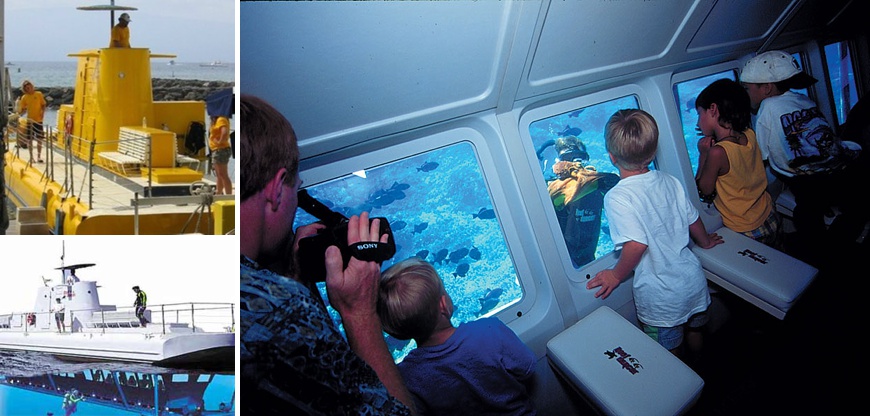 Flying High
If your kids love adventure, then why not try a new mode of travel?  From ziplines to helicopters, this list will make for a very exciting vacation!
*Canopy Tour:  Flying through the tropical rainforest will be one of those priceless memories your family shares!  Zipping on 7 different lines from 70 feet high is definitely a thrilling way to see the North Shore.  Camp Maui Canopy Tours was designed for first timers and experts alike, making this ride fun for everyone.  Get your Canopy Tour tickets here.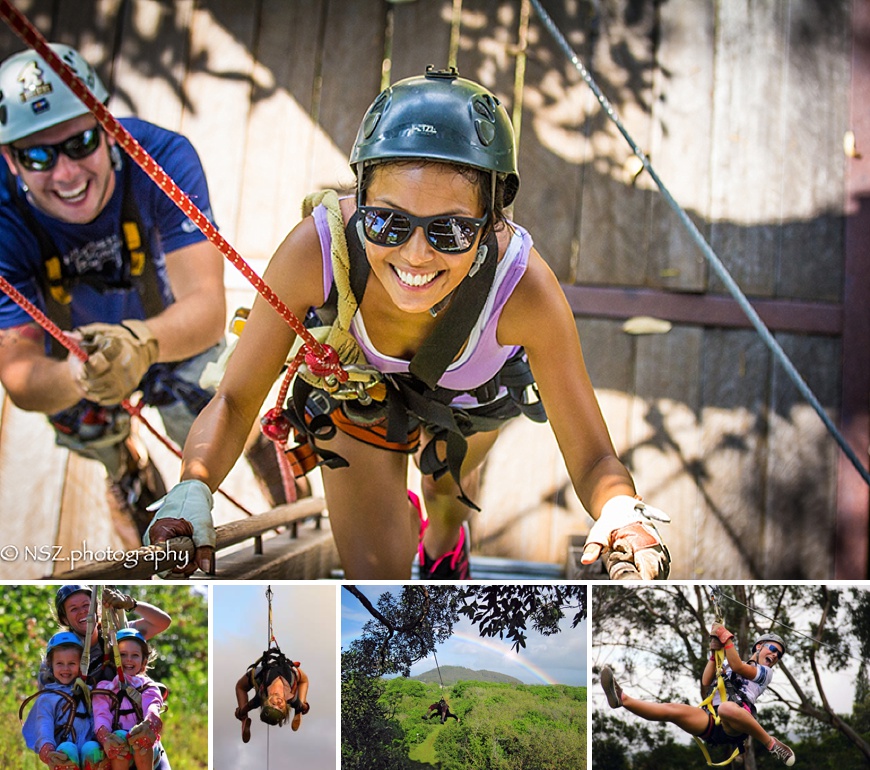 *Helicopter Ride:  If you're wanting to see Hana and the world-renowned Haleakala Crater without the hassle of a long drive, a helicopter is the way to go.  You will soar from the otherworldly beauty of the crater to the Hana coast line, spotted with breathtaking waterfalls and lush greenery.  Get your Helicopter Ride tickets here.
Family vacations can be fun if you plan them right.  With this list of kid friendly activities that everyone can enjoy, you can bypass kids being left or adults bored out of their mind.  This list is your ticket to a fabulous vacation for everyone!
Recent Posts
You've been waiting for months to get int...

From food to pristine beaches, each Hawaiian is...

Whale watching in Hawaii is one of the top reas...

Traveling with kids can limit your choice of ac...

You've spent time and money to come to pa...