15 Best Things to do in Hawaii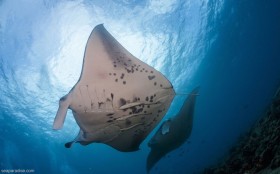 Hawaii can be one of the best vacation spots in the world if you plan it right!  These 15 activities will make sure you have the time of your life without breaking the bank!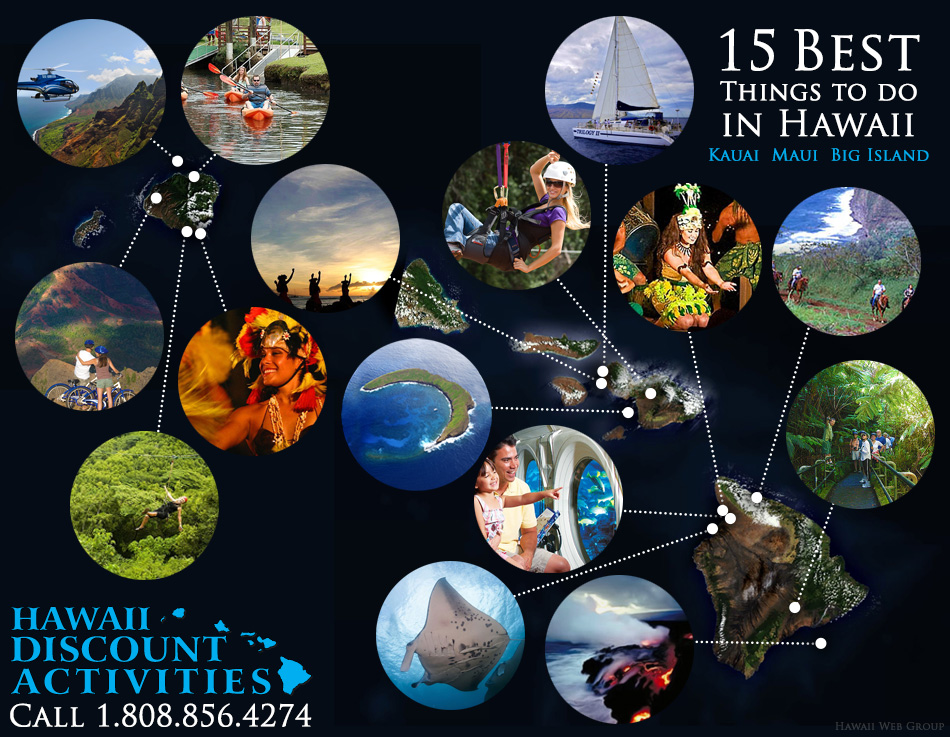 Maui
The Frogman Charters will lead you to the crystal clear water of Molokini, three miles off shore.  As you snorkel, you'll be surrounded by schools of brightly colored tropical fish.  And you might even get to float alongside a few Hawaiian Green Turtles at Turtle town!  Once you've seen all you want, hop back on board and cheers the day with a Mai Tai!  For more information, visit AM Molokini Snorkel Cruise-Frogman Charters today!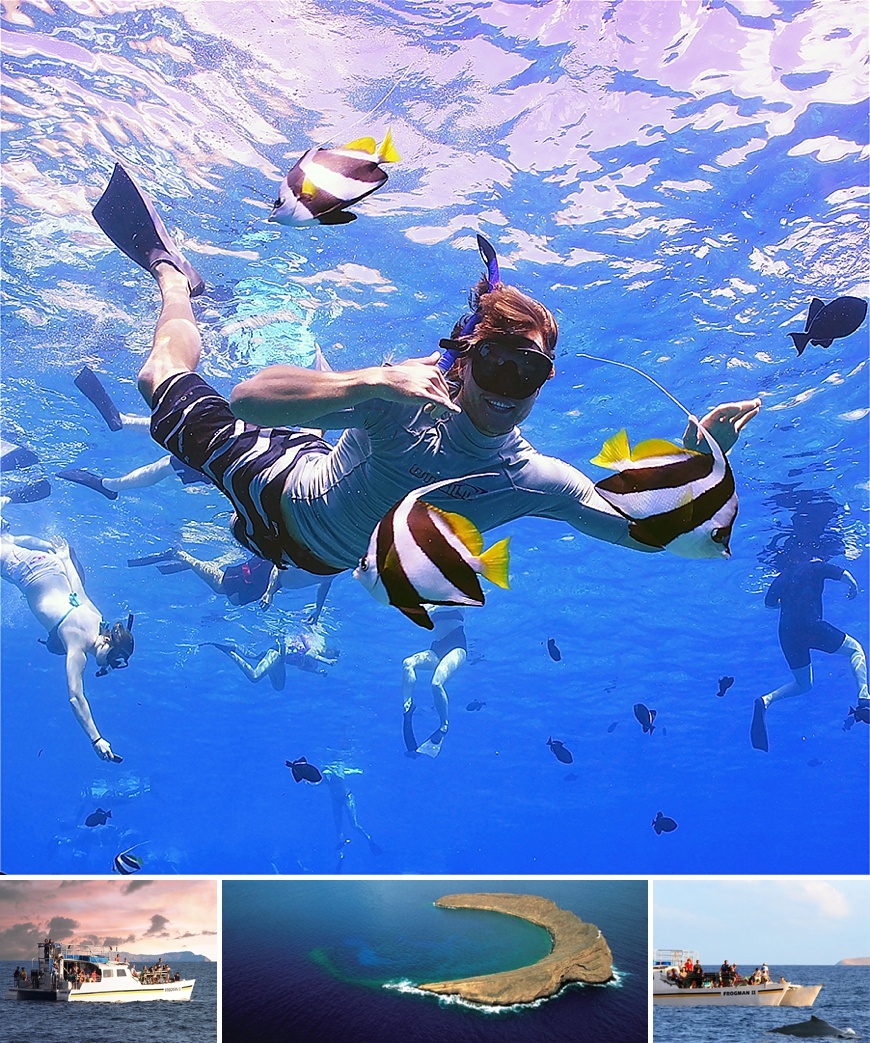 No luau is complete without the skilled art of fire dancing, and the Feast at Lele hosts a spectacular show!  It's perfectly paired with a 5 course Hawaiian luau that will make you feel like a part of the island vibe!  This feast and show is a must-see!  For more information, visit The Feast at Lele.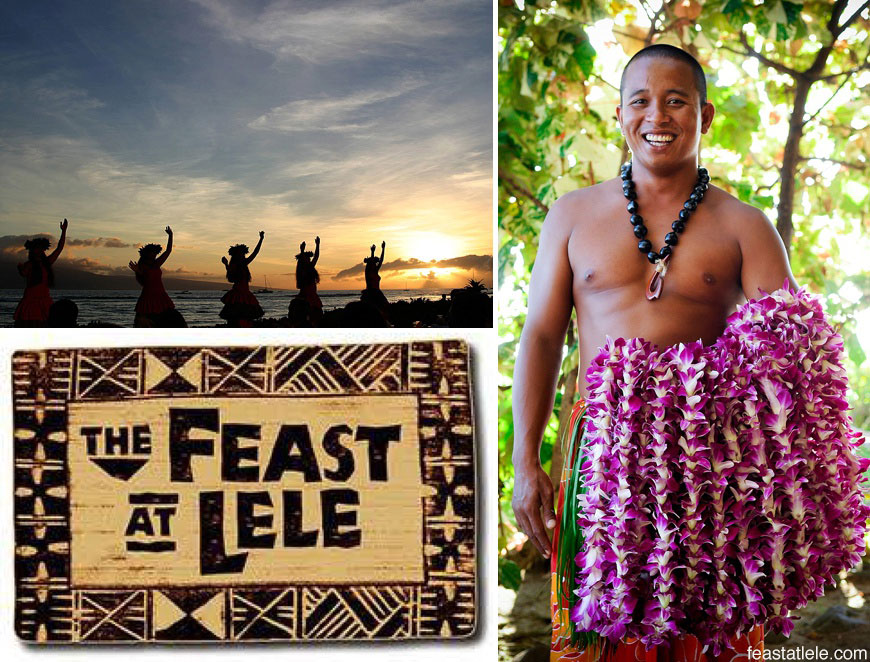 #3 Sunset Volcano Tour
The stunning 300 mile tour takes you from Maui to the Big Island, where you get a front row seat to the active volcano that can only be viewed from the air.  After a few other breathtaking views, you wind around Maui'scoastline to watch the epic sunset.  Definitely worth it!  

Welcome to Hawaii's newest and longest zipline!  Side by side with a partner, you'll soar over forests of trees and look out onto mountain and ocean views!  This tour is over 2 hours of ziplining fun!  For more information, visit Piiholo Ranch 4 Line Zip.

There is nothing more romantic than sailing the tropical waters of Maui during a breathtaking sunset.  The only thing that could make it better is if you get to drink champagne instead of sail the ship!  Thankfully, Trilogy takes care of your every need on their Sunset Sail!  For more information, visit Kaanapali Sunset Sail – Trilogy Excursions.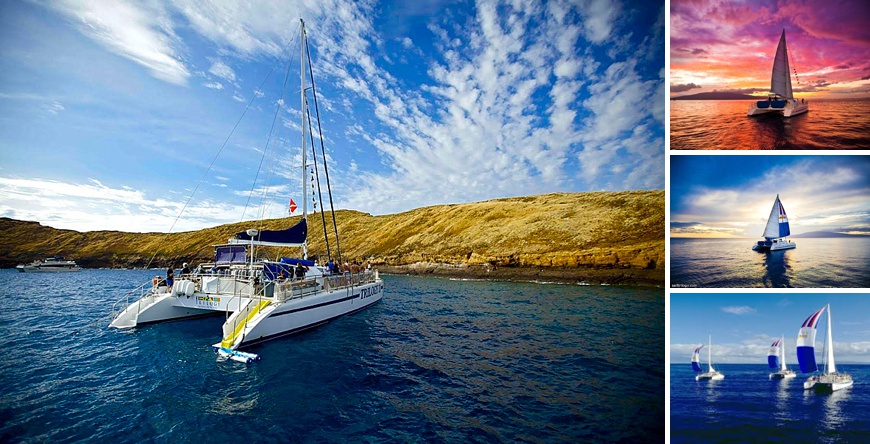 Kauai
These gorgeous, roomy helicopters make you feel like a VIP!  And Blue Hawaiian makes sure you get to see the most beautiful side of Kauai, from 'Jurassic Park Falls' to the infamous 'Grand Canyon of the Pacific'.  You'll take home more memories and pictures than you'll know what to do with!  For more information, please visit Kauai ECO Adventure – Blue Hawaiian Helicopters.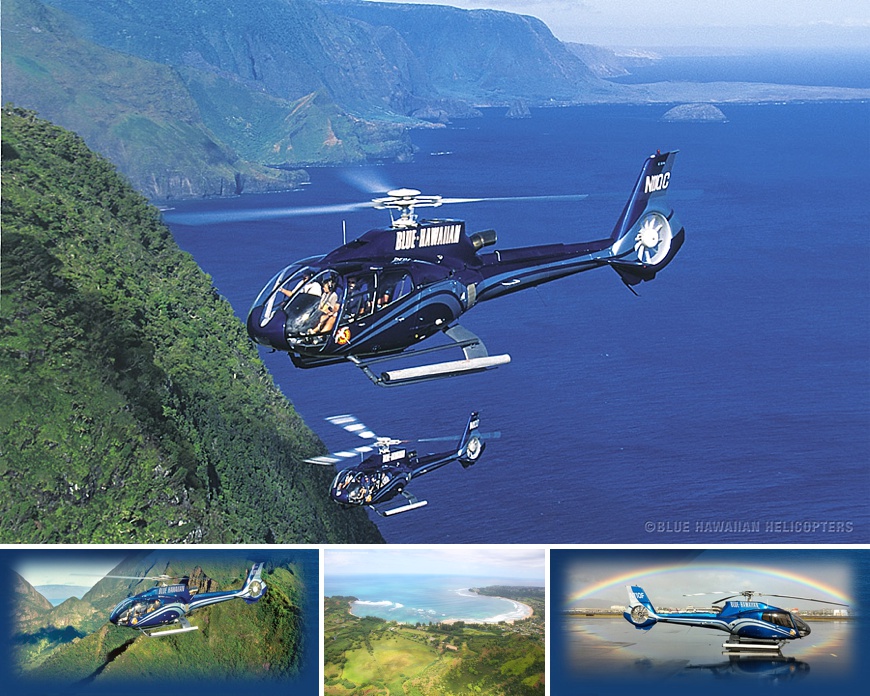 You won't believe how much fun can be packed into one day!  From kayaking and zip lining to rope swings and a ride on an exotic motorized canoe, you'll be one happy camper!  These adventures can be for any activity level, but be prepared to have a seriously amazing time!  For more information, please visit Kipu Falls Zipline Safari – Outfitters Kauai.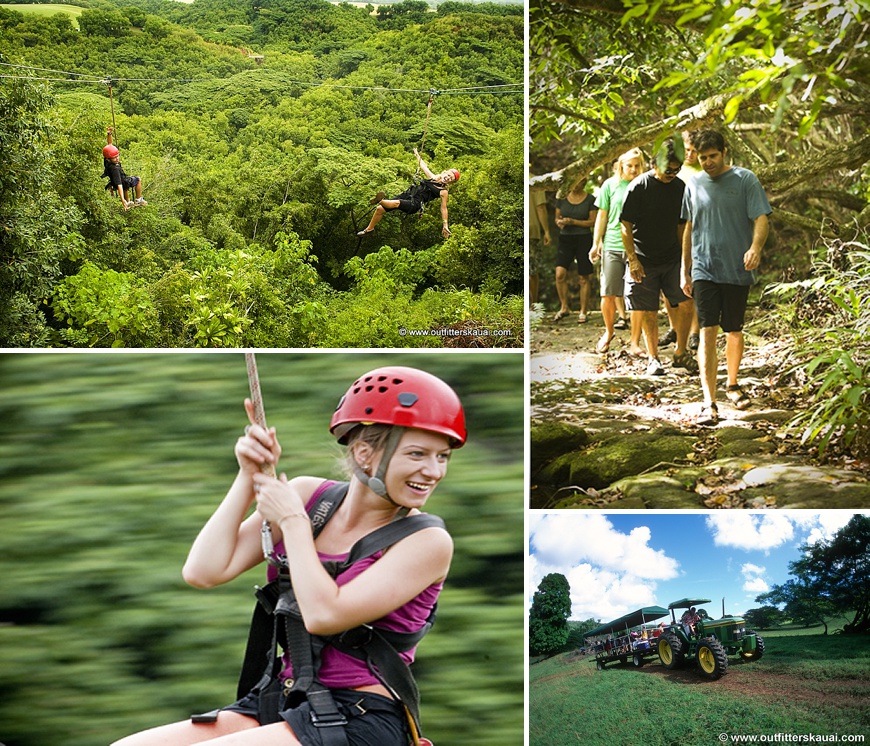 This serene tour takes you back in time, to old Hawaii and it's deep cultural roots.  Explore the legends and folklore while being guided through Hanalei Bay and River.  Enjoy a picnic lunch on a secluded beach and paddle back with a few Green Hawaiian Sea Turtles keeping you company!  For more information, please visit Hanalei Bay Explorer – Kayak Hanalei.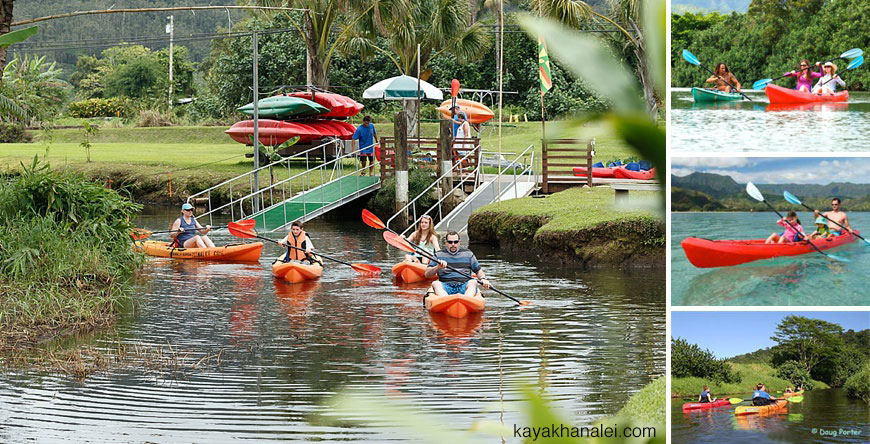 Hawaiian culture has many traditions, and one of the most loved is the luau.  Havaiki Nui Luau makes sure to treat their guests to a true island experience.  Their entertainment includes different types of hula, war dances and the fire knife dance!  Their luau feast is as traditional as it gets, and you'll be enjoying many local dishes while you watch the show!  For more information, please visit Havaiki Nui Luau-Tihati.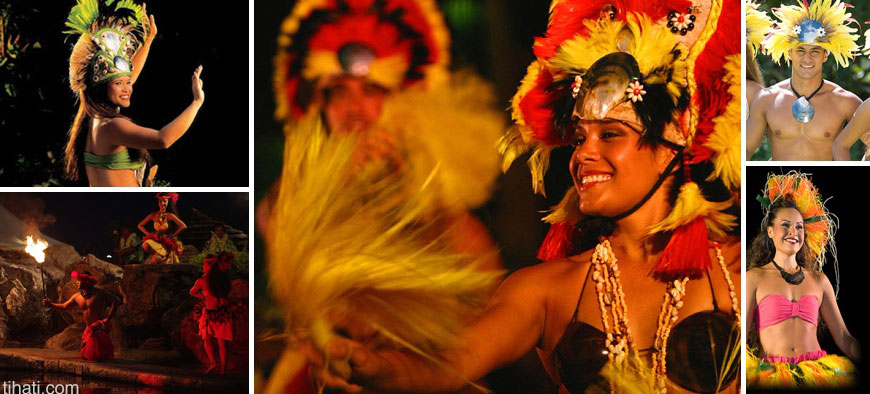 Known as the Hawaiian Grand Canyon, you'll be souring from Waimea Canyon all the way down to the pristine beach.  These ultra-comfortable bikes will keep you happy as you take in all 13 miles of stunning landscape!  For more information, please visit Waimea Canyon Bicycle Tour – Outfitters Kauai.

Big Island
There is 96% of Kona that you can't see, and Atlantis Submarine Rides can give you that access!  From the comfort of their air-conditioned cabin, you'll get to see the 18,000 year old coral reef and schools of tropical fish.  Filling their guests in on the beauty and history of this underworld paradise, you'll have a newfound respect for the ecosystem!  For more information, please visit Kona 50 min Submarine Ride – Atlantis Submarine.

This experience is a once-in-a-lifetime snorkeling session with these majestic creatures!  This hour-long session allows you to get up close and personal with the Manta Rays off the Keauhou Bay.  Night snorkeling offers a completely different vantage point and is quite a thrill!  For more information, please visit Manta Ray Night Snorkel – Sea Paradise.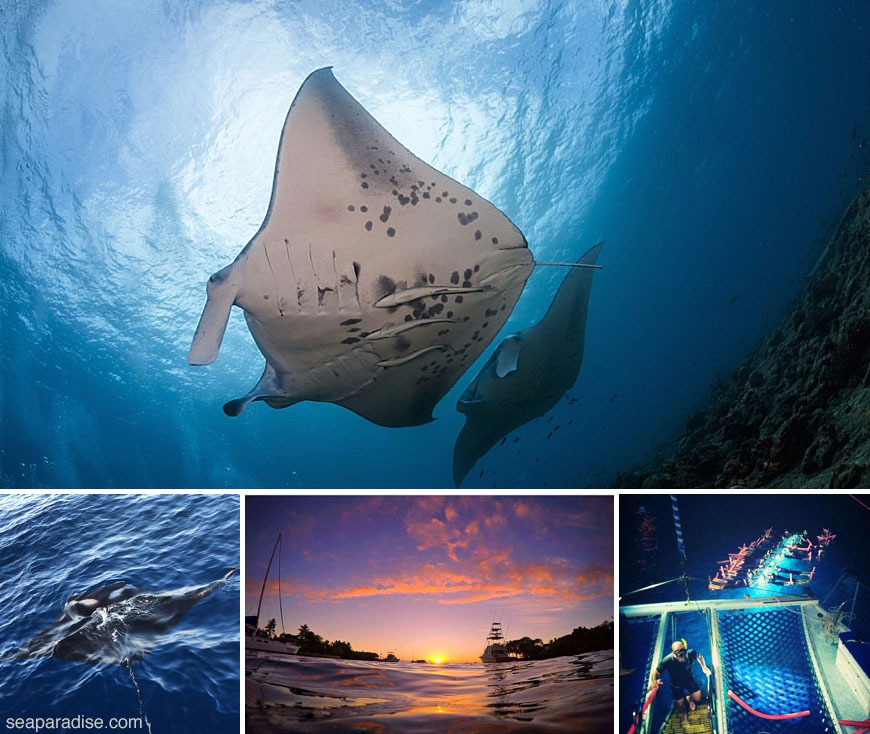 You get to see all sides of the coin on this one!  You'll find yourself hiking through the lush rainforests, walkable lava tubes, jagged cliffs and black sand beaches.  You'll also get to go hunting for molten lava!  For more information, please visit Volcano and Lava Combo Adventure – Nui Pohaku.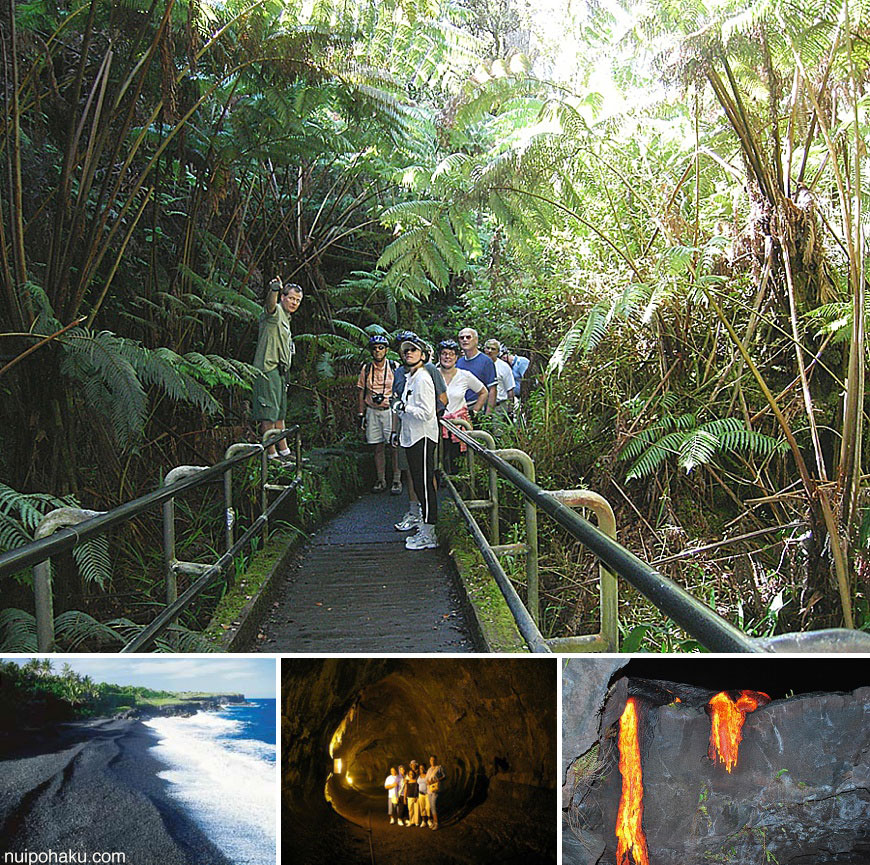 Its easy to see why Island Breeze Luau is considered one of the best luaus on the island by both guests and locals!  As you sit under a canopy of stars, you'll be mesmerized by the royalty arriving by outrigger canoe and the Fijian and Maori dances of war.  There's plenty of hula and a fantastic imu ceremony to keep you happy for hours!  For more information, please visit Island Breeze Luau.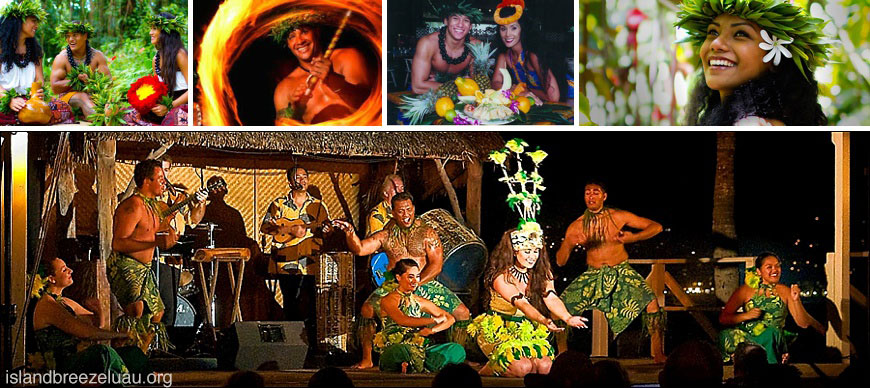 This remarkable horseback ride will take you from the Waipi'o Valley to the top of Hi'ilawe, which is one of Hawaii's highest waterfalls.  Your guides won't stop there though!  Through sugar cane fields and taro patches, you'll get access to views only available on horseback.  You'll see the stunning views of the black sand beaches and off in the distance, you'll see Maui's epic Haleakala Crater.  Worth every moment!  For more information, please visit Valley Rim Ride – Waipio Ridge Stables.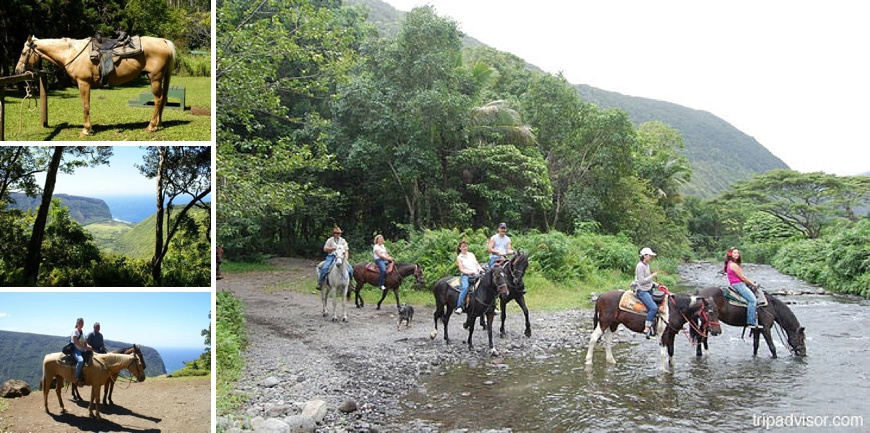 There you have it, 15 fabulous reasons to fall in love with Hawaii!  Now, get going!  Adventure awaits you!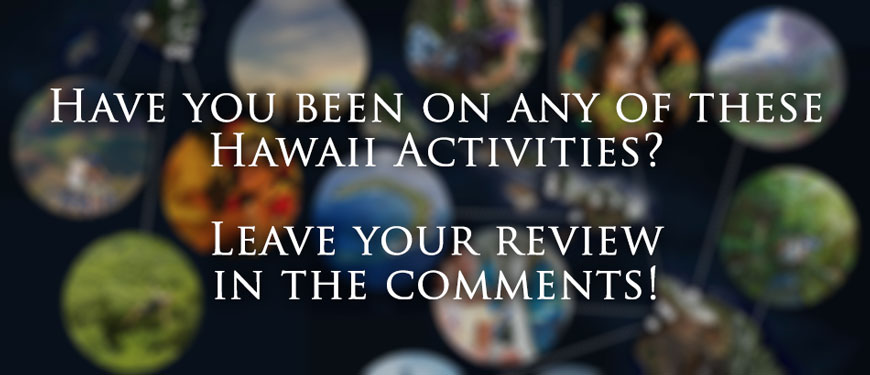 Recent Posts
You've been waiting for months to get int...

From food to pristine beaches, each Hawaiian is...

Whale watching in Hawaii is one of the top reas...

Traveling with kids can limit your choice of ac...

You've spent time and money to come to pa...